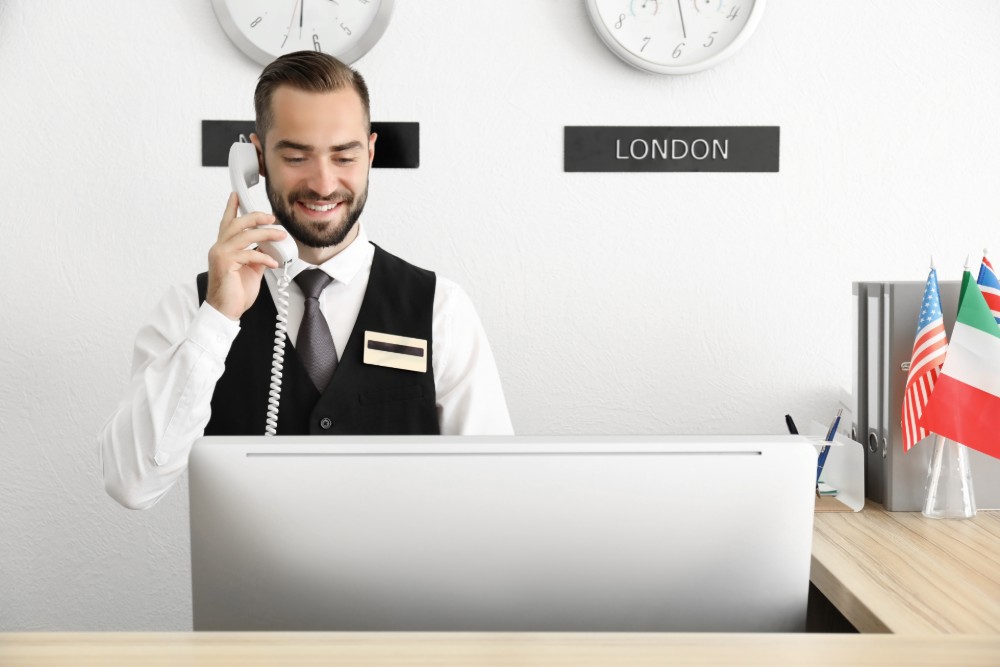 The Benefits of VoIP to the Hospitality Industry
Introduction
Indeed, the benefits of Voip to the hospitality industry are many, hospitality service companies need good communication as it is vital in running a successful operation and making happy customers. And every process hinges on the quality of the phone system, right from customers calling for reservations up to timely notifications of room availability.
For almost decades now, most hotels have relied on the hardware-heavy PBX phone systems for communications. These guests' needs than traditional ones would require extensive wiring throughout the building, expensive reliance on phone companies, and the stress and difficulty of continuous system maintenance. Because of these risks and costs, these systems are often considered a drain and not an asset.
However, with the development of the digital and internet voice services, VoIP phone systems could now offer a better option. In terms of capability, cost, and reliability that you need to create an ideal customer experience; indeed, VoIP is the best answer to all your communication needs in the hospitality industry.
Benefits of VoIP to Hotels and Hospitality
Once working in the hospitality industry, your most significant goal is to offer a satisfactory and comfortable experience for your guests. Hotel is considered a home away from home. Hence, you want to provide lodgings that meet every guest's needs and surpass their expectations too.
Many would consider guest phones once talking about hospitality communications, but there are also phones for reservations, staff-to-staff accommodation, guest services, and more. Due to these vital connections always made the entire day, there is a need for an effective phone system that could either break or make the operations.
To provide you with communications that you could entirely rely on, VoIP phone systems render incredible features as well as benefits for all your hospitality needs. So, here are some of the benefits of VoIP to hotels or the hospitality industry:
Minimizing system maintenance
If the phone system goes down, then everyone will be affected. This PBX phone system involves many physical components, that is why you are responsible for maintaining the structure and keeping it in working condition.
However, as a digital system, the VoIP service is being maintained and updated by the provider. So, no matter what happens to communication, you will not be required to spend money or time on updates and repairs.
You would only need a single call to the provider to offer a quick solution and with no additional cost. You could trust that the phones would continue working while allowing you to focus on some other essential tasks.
Lowering phone system costs
Having a traditional PBX system would require you to wire the hotel for the phone lines you need and build an infrastructure supporting the full course. Every line and call needs additional costs through the phone company. And once you bundle the services, the phone and data options demand both separate and higher prices.
If you use a VoIP system, the communication needs lower costs upfront and render savings moving forward. Yes, you can purchase softphones that are made particularly for use with VoIP capabilities; you could also integrate the existing hardware into the new system.
The new communications would solely run over the broadband service, letting you run voice and data over the same network. Whether you adopt or expand the phone services to meet future needs, you will save both the costs and convenience.
Improving front desk
Since hotels are busy, there are always incoming calls and going out of the front desk. Right from reservations up to the vendor orders and guest inquiries, the phones would rarely stay on the hook. These VoIP phone systems would give you the reliability to keep available to your guests while rendering capabilities that let you improve the service without increasing the burden on your staff.
There are certain VoIP features like IVR or Interactive Voice Response systems and auto attendants that offer automated menus and responses to manage incoming calls better. With the use of IVR, you could build interactive menus allowing callers to access the right department easily, make reservations, and answer FAQs. And these could happen even without speaking to a staff member at all.
You could also easily route the after-calls to off-site answering services, making sure that guests speak to a real person once definitely needed. Guests would always reach precisely who they need, no matter the time of the call or the number of staff on hand.
Scaling the system to any size
A VoIP system allows the hotel to grow as needed, no matter how many rooms or phones you want to add. You could keep the guests connected all the time without the need for additional costs or wiring or added lines.
Once adding new communication capabilities or updating the communications, you could also enjoy a system that easily enables the said changes. Though there is a need to increase the bandwidth or to add new softphones to the infrastructure, the updates would be seamless and quick, keeping the phone system up all the time.
Creating a personal touch
With dozens of competitors out there, it is essential to show the customers that you are the best option. And to give the communication of your hotel a personal touch, the VoIP system could directly connect to a CRM system.
The said system lets you record information about each guest like names, specific needs, and the history with the company. As you receive an incoming call, the integrated CRM would display the information on the computer screen, letting the staff greet each person by the name. And with this personalized customer service, guests can have the best experience possible.
Enhancing call quality
VoIP technology has been around for quite some time, and its early and less-than-stellar call quality minimized its use for many years. These days, these systems render a good or better sound quality compared to the PBX counterparts. Guests would always be satisfied with the room communications because of these high-quality phone calls.
Expanding hotel communications
For almost many years, hospitality phone systems have been limited to voice calls only within the hotel or some other phones at a high cost. And with an internet-based system, you could expand the hotel communications to include more telephony options only at a price that anyone could afford.
These low-cost broadband calls can allow the guests to make long-distance and multi-line calls without incurring substantial charges. Once guests work from their rooms, the VoIP system lets options like voicemails, video conferencing, customized speed dials, and virtual faxing. Indeed, you can offer no matter what the guests need.
Unifying the hotel
Having a massive operation, hospitality depends on good communication among the staff. Every system relies on one another to offer a successful and smooth experience all-round. If hospitality communications are brought on a single system, you could keep everyone in the loop and reach with the staff once you need them.
Quick connectivity would keep you on top of every operation and event happening with your hotel, thus saving you prepared all the time.
These are just some of the benefits that the hospitality industry could gain out of considering a VoIP system.
What to Look For?
Now that you want to experience such benefits, you should carefully choose your hotel's right VoIP phone system. With that, some factors must be considered, which include the following:
●        Hospitality experience. A lack of experience with hotel communications could lead to specific problems. Hospitality depends on many communication processes to run smoothly, so the provider should fully understand this. The more prepared the provider is, the better the installation and the future use would go.
●        System costs. It is essential that the hotel VoIP system benefits you for a lifetime and must be considered an investment. You shouldn't settle on a cheaper option that wouldn't meet your future needs. Instead, better spend more now, and save on upgrading costs in the future.
●        Call volume capacity. Find a system that could easily handle the call volume. Check the call capacity as well as the bandwidth options.
●        VoIP features for hotels. You should decide which capabilities you want before purchasing one. You must know what you want to offer to your guests and what you need for the staff. Know what you are willing to compromise too.
Once you find a VoIP system provider that meets these considerations and meets your preferences, your hotel will benefit greatly!
Conclusion
Indeed, with many modern world changes, it would be great to consider these changes for the better. With the numerous benefits that VoIP could offer, you should not doubt having one for your hotel. The hospitality industry can significantly benefit from VoIP, and this is a fact that every hotel owner must never neglect!
Hit like, share, and comment!